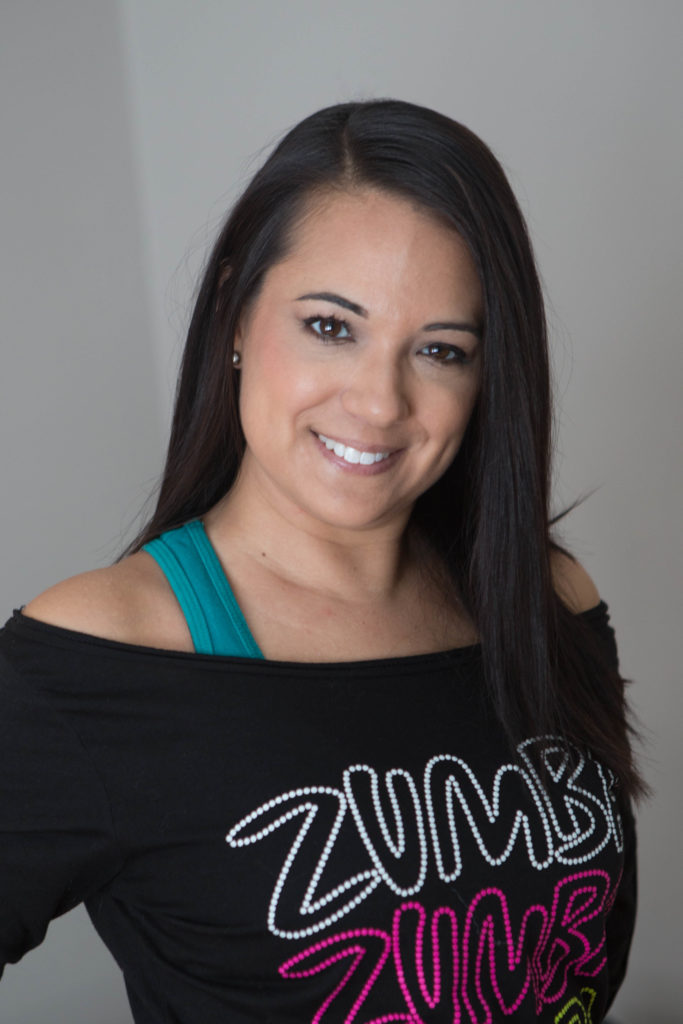 Hi my name is Christine Nault. Since being interested with dance as early as age 4, I've always been inspired with the movement, energy, and music that gels my now passion for Zumba. I love the relationships and connections established with my students, and I feel privileged to be considered an inspiration to them. Zumba offers an equal opportunity for everyone to participate, and I encourage such diversity for all to enjoy. So, if you feel the desire to move your body in a way that brightens a room with joy and happiness, give Zumba a shot.
In my class I combine three different styles of Zumba: 1. Zumba, which is a fun aerobic fitness program that combines Latin flavoured music with unique dance moves. 2. Zumba Toning – this style combines targeted body-sculpting exercises and high-energy cardio work and uses 1-3 lbs free weights (please make sure to bring your weights to class). 3. Strong by Zumba – a style that combines high intensity interval training with the science of Synced Music Motivation.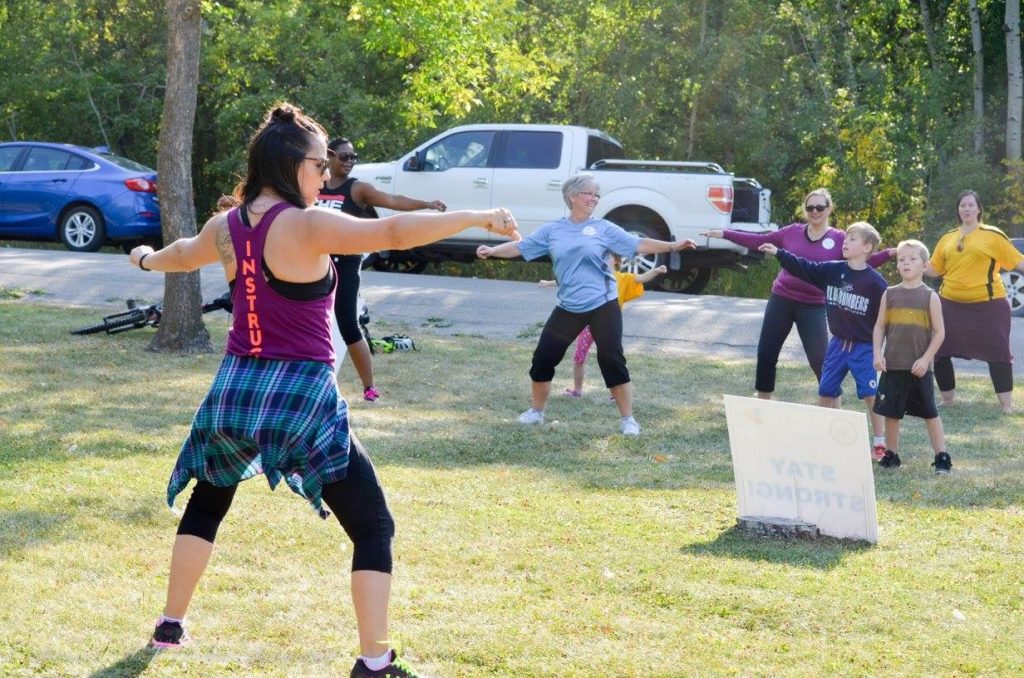 My class is good for all levels of fitness from beginners, intermediate to advanced workout fanatics. The key thing to my class is to get your body moving and have fun while doing so!