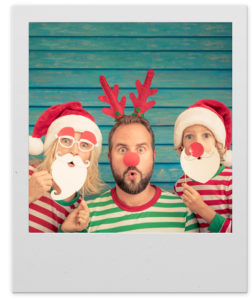 We miss seeing all of our Champlain friends and families at our programs and events
. So, seeing as how we all have to spend the holidays in the COVID lockdown with just our household members (two-legged or four-legged), why not take a moment to join in a virtual sharing of holiday well wishes.
Take a photo of the people and or pets you are "lucky" enough to be holed-up with dressed in your holiday finest (or the good sweatpants), and submit the photo and a happy holiday message to be displayed and broadcast to our neighbours on Champlain's social media! Even though we are apart, we can still feel the warmth and joy of togetherness
.
One picture per family gets you entered into our draws for gift cards to use at local restaurants, like Helios Restaurant and Red Top.
Send your picture and kind holiday message to
contact@champlaincc.ca
or
president@champlaincc.ca
. Be sure to include your family name (e.g., "The Smith Family")
.
By submitting your photo you agree to have it posted to Champlain's social media accounts (other than the photo and message content, no personal information will be added to our posts). The contest ends December 24th, with winners selected by random draw and notified by email shortly thereafter!
So show us your festive holiday spirit and get the whole household involved!