Your favourite neighbourhood wading pool will be open this summer.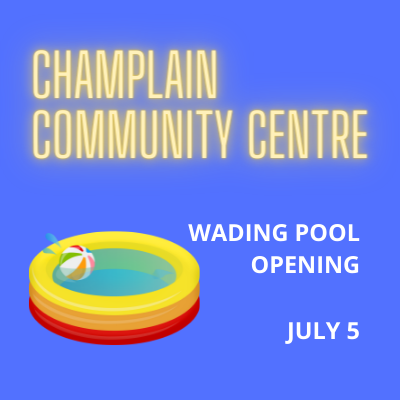 It's official! Starting Monday July 5, the wading pool will be open for splish splashing fun, Mondays – Fridays, from 11 am – 5:00 pm.
Washrooms will be available during these hours. We're hoping to have a few days a week for canteen treats, we'll keep you posted.
As always, please help us out by continuing to follow the social distance guidelines. Remember, everyone is still required to wear masks when indoors. While lounging and playing by the pool please observe current gathering size restrictions, share the space and make room for each other.
See you at the pool!
– The Champlain Community Club team