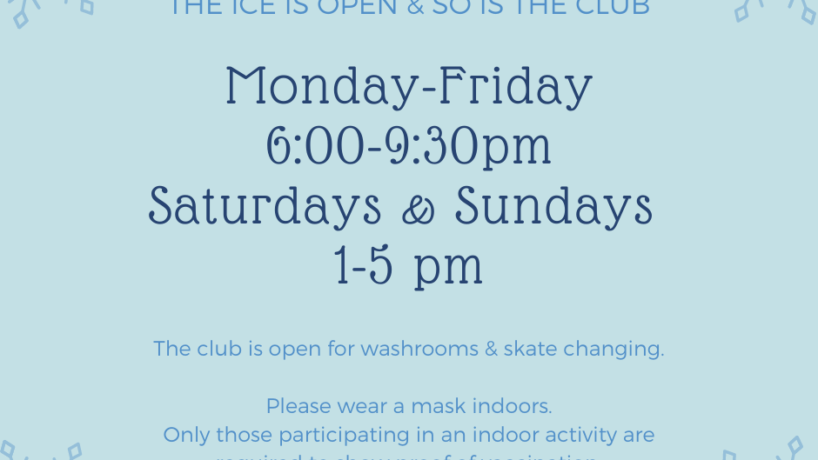 Brrrr. It's cold out there! But the rinks are HOT!
Don't let the cold stop you from coming by for a skate at Champlain CC – No more putting your skates on in the snow!! Our doors are open for your evening and weekend skate!
Club hours
Monday – Friday, 6:00-9:30pm  &  Saturdays and Sundays, 1:00-5:00pm
Come on in to use the washrooms or to change your skates/boots.
Only those attending formal indoor activities are required to show proof of vaccination.
Please remember to wear a mask indoors!