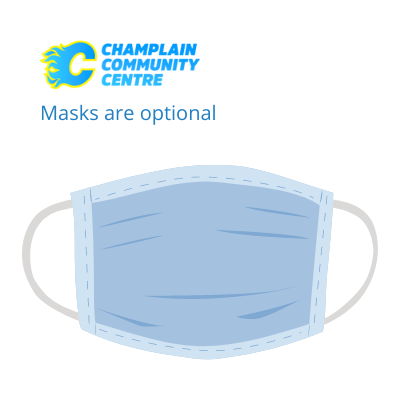 Welcome (back) to Champlain CC
As of March 15, 2022 and in response to the most recent Public Health Orders, masks are no longer required at Champlain Community Centre.
We do welcome masks, social distancing (where possible) and encourage lots of hand washing and sanitizing!
Note: Proof of vaccination is not required to participate at Champlain CC.