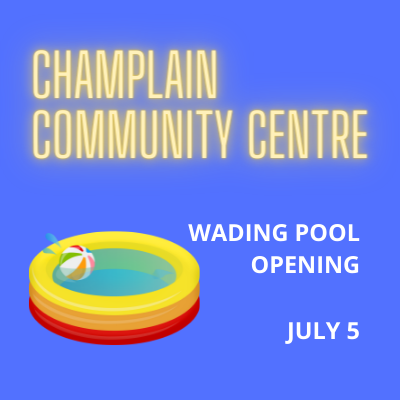 Your favourite neighbourhood wading pool will be open this summer. It's official! Starting Monday July 5, the wading pool will be open for splish splashing fun, Mondays – Fridays, from 11 am – 5:00 pm. Washrooms will be available during thes...
Read More

On Saturday, March 14th, at 10:00 am Mayor Brian Bowman provided an update on the City of Winnipeg's approach to addressing the COVID-19 pandemic. The Champlain Community Centre will be following the City of Winnipeg's decision and closing its facilit...
Read More

Spring is a time of renewal and excitement, and we're looking forward to another great season at the little Club that could! It's time for SPRING PROGRAM REGISTRATION at Champlain Community Centre. We've got SOCCER, BASEBALL, YOGA, CIRCU...
Read More

We will be offering a FREE trial body rolling session with Amy on September 19th from 630-8pm. Spaces are limited! For further inquiries or to reserve your spot please confirm at programs@champlaincc.ca or contact Tessa at 204-890-2424. The full 8-week pr...
Read More

A reminder to all those seeking fitness and recreation activities right here at Champlain: our winter term programs begin the first week of January. There's still time to sign up for term-long programs, and drop-in activities like Ping Pong and RC C...
Read More

Mark your calendars! Online registration for winter term programs will be opening on December 4th. In-person registration will be at Champlain on Thursday December 14th from 6 to 7:30pm, and Saturday December 16th from noon to 1:30pm.
Read More

Robin Lazar will be hosting a free trial "prime time" yoga class on Wednesday December 6 from noon to 1pm. This is a beginner to intermediate class geared to older adults – all abilities welcome.
Read More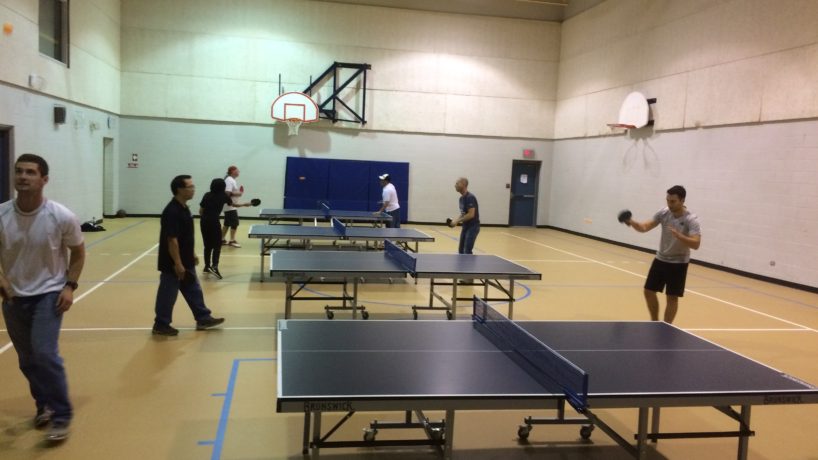 Hi Pongers, Just to let you know that our winter table tennis session is now over (as of last Tuesday, March 14th) New session starts up on April 2nd! See you then!
Read More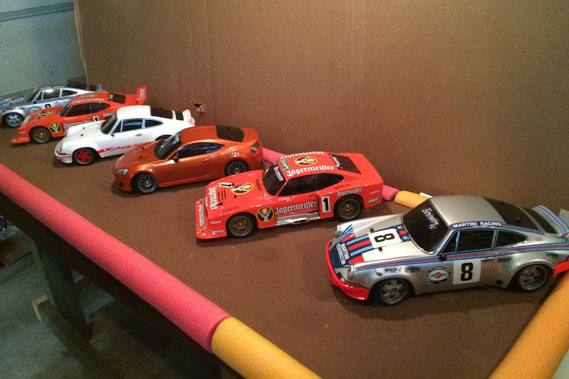 Start your engines! RC Club set to go on February 7, 2016! The Champlain CC Remote Control Car Club is shifting into high gear! Thanks to funding from the General Council of Winnipeg Community Centres (GCWCC) and a great deal from Eliminator RC in Winnipe...
Read More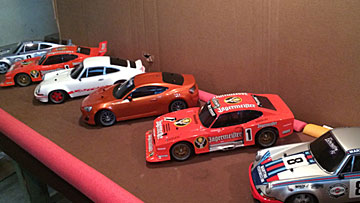 The RC Club is starting on February 7, 2016! Go to our Online Registration page to register now! The club will meet every Sunday at 1:00 pm until the end of April. Fee to join the club is $50.00 + $10.00 registration fee. Online registration for this exci...
Read More