Max 5/group! No hockey games, skills practice only. MASKS & SOCIAL DISTANCE REQUIRED! Sorry, CLUB remains CLOSED to public. No washroom access. For more info: contact@champlaincc.ca
Read More

We miss seeing all of our Champlain friends and families at our programs and events . So, seeing as how we all have to spend the holidays in the COVID lockdown with just our household members (two-legged or four-legged), why not take a moment to join in a...
Read More

Champlain & Covid-19 We are all in this together – it's a message with two meanings. One message is; if we each do our part, we will all get through this. The second message in this is; your actions have an impact on me. So at Champlain CC...
Read More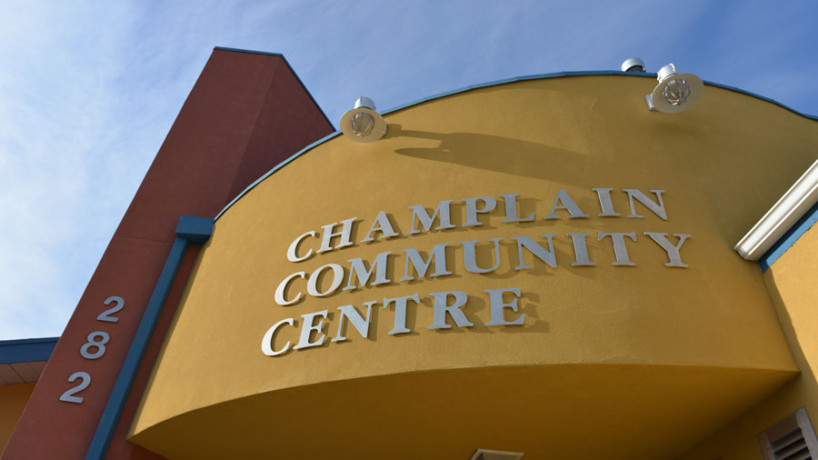 It has been my great pleasure to serve the community of Champlain as your President for the past five years.  This centre has seen improvements in membership numbers and community involvement during this time and the credit for that goes to the awesome g...
Read More

The Champlain Community Centre is looking for a number of volunteers to help us operate the club for the enjoyment of the community. Time commitment is minimal (a few hours a month), and the feeling you get when giving back to the community is immeasurabl...
Read More

We're very pleased to announce a number of fall programs at Champlain Community Centre. Yes, we're still in a pandemic, but we can still enjoy some forms of recreation in a safe and responsible way. Here's what we've got running fo...
Read More

On Saturday, March 14th, at 10:00 am Mayor Brian Bowman provided an update on the City of Winnipeg's approach to addressing the COVID-19 pandemic. The Champlain Community Centre will be following the City of Winnipeg's decision and closing its facilit...
Read More

Spring is a time of renewal and excitement, and we're looking forward to another great season at the little Club that could! It's time for SPRING PROGRAM REGISTRATION at Champlain Community Centre. We've got SOCCER, BASEBALL, YOGA, CIRCU...
Read More

Helios Restaurant is back as the title sponsor for Champlain Community Centre's most popular event of the year: the Family New Year's Eve Party! This annual event features skating, bonfires, bounce houses, and a variety of roving entertainment...
Read More

Apologies to our skaters, but with the recent run of COLD 🥶 weather, our tractor 🚜 (aka: Zamboni) has yet to be repaired. We expect the tractor to be up and running again over the weekend, which likely means fresh clean ice by Monday 🤞 Like us o...
Read More